Today's workplace landscape is rapidly changing.
How are your teams holding up?
The Five Behaviors® can change the way you team.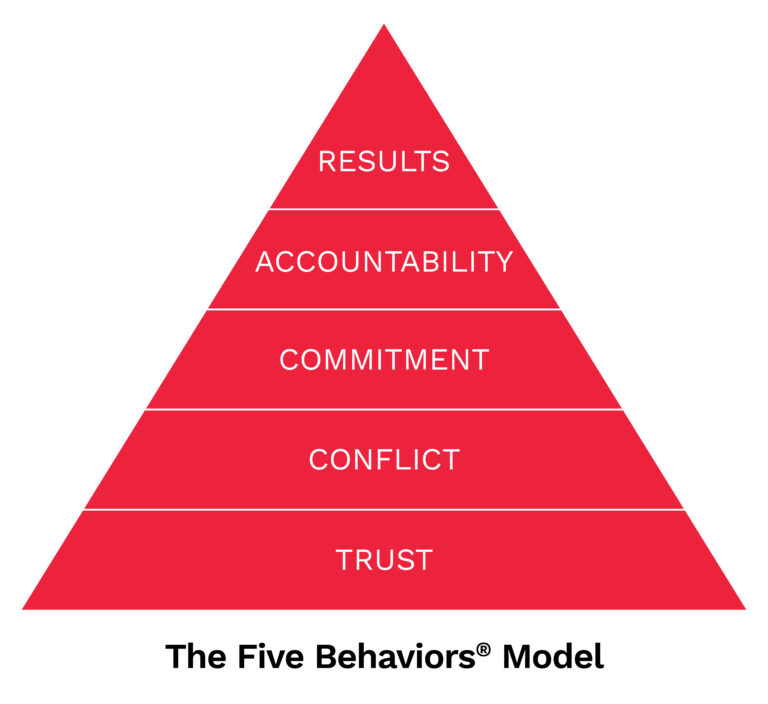 The Five Behaviors® is the result of a partnership between Wiley and bestselling author Patrick Lencioni's groundbreaking model for developing high performing teams through five key behaviors: Trust, Conflict, Commitment, Accountability, and Results.
This powerful training teaches participants the critical behaviors and interpersonal skills needed to work together effectively by combining Lencioni's teamwork model with personalized insights.
The result is a unique and impactful team development solution that empowers team members rethink their approach to teamwork, shape new, more productive behaviors to increase productivity, and create a common language that completely redefines what it means to work together to drive results.